Join me and your fellow essential oils enthusiasts to review real life cases and delve deep into the subtleties of both diagnosis and treatment with Chinese Medicine aromatherapy!
Your monthly subscription grants you access to our library of 30+ study group recordings. You will also have access to the case archives detailing both treatments created and follow up from participants, as well as the opportunity to submit new cases from your own practice for suggestions and feedback.

Your Instructor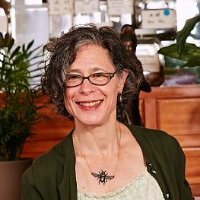 I fell in love with Chinese medicine in 1986 when I discovered that talking about herbs was also talking about the spiritual growth of an individual. The beauty and poetry in the Chinese medical way of describing life and the body never fails to inspire and motivate me. Essence, in Chinese medical cosmology, is the substance that can anchor the spirit in this body. Relating with your essence allows you to unfold your destiny in the most optimal way for you in this life, garnering the presence of spirit in everything you do.